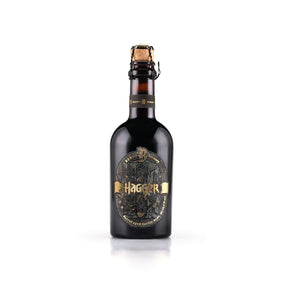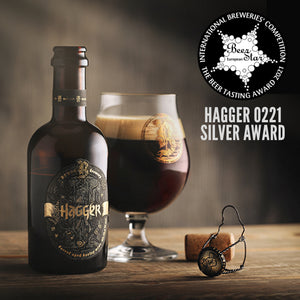 Hagger is a blend of selected barrel aged barley wine.
The complex aroma and taste of dried fruits, dark and sweet caramel, vanilla, coconut, cocoa, slight roast and berries is a product of a complex brewing technique combined with the carefully monitored maturation in oak barrels. The bulk of it is bourbon barrel aged and the rest can be aged in other spirit barrels.


12,2% alc.

This item is available in Slovenia and Austria. Unfortunately there are legal limitations on shipping alcohol to all other countries. However we can still ship non alcohol items to this countries.  We are very sorry. Thank you for your understanding.