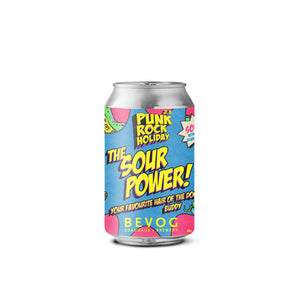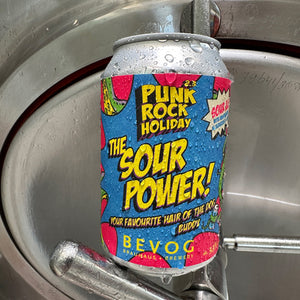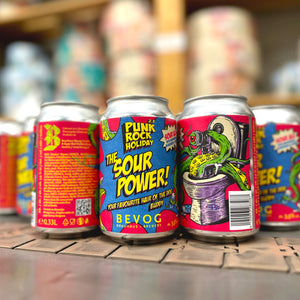 The beer we brewed for the Punk Rock Holiday 2.3. festival!
"Hair of the dog" an alcoholic drink taken to cure a hangover.
Cheers🍻
It's a great honour for us to brew the official PRH festival beer again, and this year we prepared something truly special. And here it is, the SOUR POWER, an incredibly drinkable sour ale that was majestically fruited with raspberries, blueberries and lemons. It's so f*#@king refreshing and with only 3.3% ABV you'll be smashing them all day on the Soča river beaches and still be able to see your favourite bands and actually remember the shows! It also comes useful in the morning, to get rid of that nasty hangover and prepare you for a new day full of moshpits and crowdsurfing! 
About the festival:
Punk Rock Holiday takes place in Tolmin, Slovenia, and has truly become one of the most anticipating events in Europe to those who have once experienced a different meaning of a festival. Camping in the shade of the trees, surrounded by mountains, a mediterranean climate, 2 festival owned beaches, main stage in an avenue of trees, no barricades between bands and audience and a Beach stage on a so called paradise beach should give you the impression of how amazing this festival really is.

Not only the festival offers a tasty selection of amazing bands, but also the whole relaxed atmosphere on one of the most exceptional festival locations in the world makes Punk Rock Holiday an unforgettable experience.
https://www.punkrockholiday.com/
This item is available in Slovenia and Austria. Unfortunately there are legal limitations on shipping alcohol to all other countries. However we can still ship non alcohol items to this countries.  We are very sorry. Thank you for your understanding.
VAT is included.