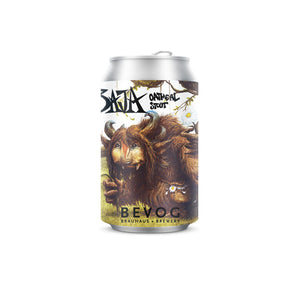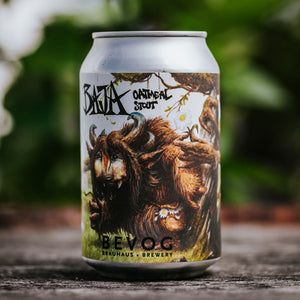 Our core range Oatmeal Stout, now with an overhauled recipe!
Baja is a beer that we've been brewing ever since starting our brewery. We've been polishing it up now and then to make it tastier, however only polishing is sometimes not enough and sometimes it is the best to step back and sort of start from beginning.
The knowledge we harvested over the years opened our hands to rebuild it form the ground, and we set up the mission for a new Baja.
We've increased the amount of oatmeal in the grain bill, layered even more different malts into it, overhauled the mashing procedure and even changed the water profile. All this has given the beer an even richer and rounder structure. The roasty notes have been pushed back a bit, to give room to express the chocolate and caramel characteristics.
Long story short, we've done quite some steps to keep this lovely beer at 5,8% abv, and give it a creamier, richer, smoother, more chocolaty, softer mouthfeel with less roastiness.
Try it now, you'll love it!
This item is available in Slovenia and Austria. Unfortunately there are legal limitations on shipping alcohol to all other countries. However we can still ship non alcohol items to this countries.  We are very sorry. Thank you for your understanding.
VAT is included.