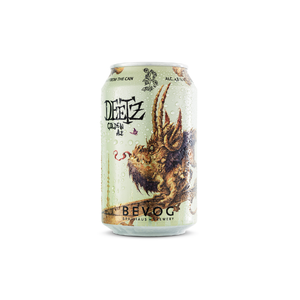 Bevog Deetz is a pure refresher.
Its aroma of grapes, citrus, lime, passion fruit, fresh straw and light bready notes will make your nose and taste buds dance.
It is extremely drinkable, playful and never boring. Whatever the weather, place or occasion it surely fits and on a warm sunny day it will show you why it was made in the first place.
This item is available in Slovenia and Austria. Unfortunately there are legal limitations on shipping alcohol to all other countries. However we can still ship non alcohol items to this countries.  We are very sorry. Thank you for your understanding.
VAT is included.