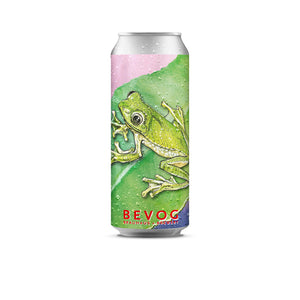 Hop-heads alert!  This juicy DDH IPA is double dryhopped with Strata and Enigma hops. And it comes in new Bevog special editions series, called "Extinction is forever".

The extinction of any species is an irreversible loss. With every extinct animal we lose the biological richness and the balance of the ecosystem on the planet Earth. Humans could be next. We need to act now!

The Anaimalai Flying Frog is critically endangered species from tropical evergreen forests of India. The main threat to the frog is habitat loss due to clearing of land for plantations and timber harvesting. Also locals kill the frog because they believe it is a bad omen.