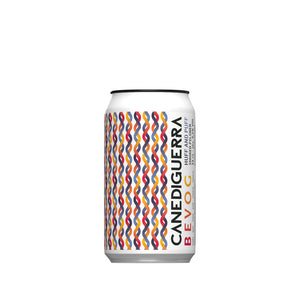 HUFF AND PUFF - BEVOG x CANEDIGUERRA COLLAB
A collab we brewed in Alessandria with our friends from CANEDIGUERRA! This one is for all the smoked beer fans! Here's what CDG say about the beer:
It's not an everyday pilsner, as we added a part of smoked malt to the grain bill thus achieving a slight smoky twist. The floral and herbal notes of Italian and Slovenian hops, also used in dry hopping, elegantly contrast the malty flavor and the delicate smoky aroma.