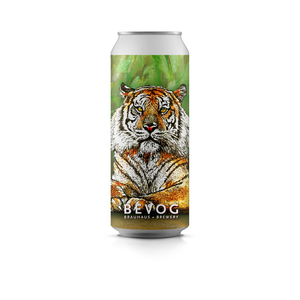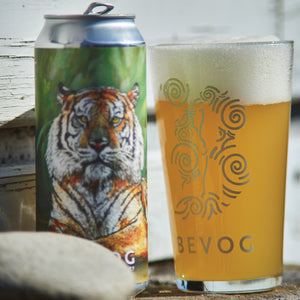 Tropical and stone fruits marriage in the hop heaven.
We created this juicy IPA with little help of few buckets of wheat and oats which velvet it up and conjure up the feeling of biting into a ripe fruit from tropics. Sweet fruits dressed into sweetest grapefruit zest.
Get your hands on this limited gem and get high on hops!
Sunda tigers are known for heavy black stripes on their orange coats, giving them the perfect camouflage on the forest floor. Accelerating deforestation and rampant poaching mean this noble creature could end up extinct like its Javan and Balinese relatives.
Today, about 400 tigers survive 🐅 and are found only in Sumatra. Hunters trap and shoot them for their skin, bones and canines, which are in high demand as status symbols, primarily overseas, and for use in East Asian traditional medicine.
This item is available in Slovenia and Austria. Unfortunately, there are legal limitations on shipping alcohol to all other countries. However, we can still ship non-alcohol items to these countries. We are very sorry. Thank you for your understanding.
VAT is included.