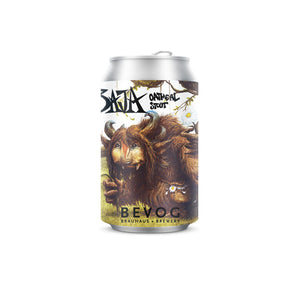 Outmeal Stout. When creating the recipe for this beer, we bore in mind what one associates with oatmeal. Hence the base was laden with a bunch of oat flakes, roasted malts and roasted barley. The end result reflects this - intensive flavours, a coffee and dark chocolate aroma and a creamy texture. So we would not smother this, we added only as much hops as was needed to delicately balance the flavour.
BAJA comes in 0,33L cans.
This item is available in Slovenia and Austria. Unfortunately there are legal limitations on shipping alcohol to all other countries. However we can still ship non alcohol items to this countries.  We are very sorry. Thank you for your understanding.
VAT is included.