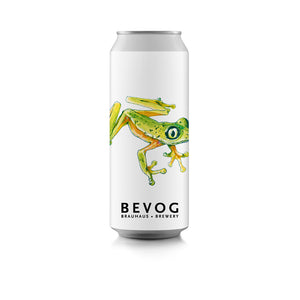 The idea with creating the Lemur Leaf Frog was to go for a very hoppy and fruity NEIPA, with an emphasis on the mouthfeel. A massive amount of oats were mashed for this beer - almost broke our brewhouse, but it was worth it. It is the oats that give this beer a very creamy and velvety mouthfeel and this is exactly what we were going for. Of course we charged the beer with huge double dry hop additions of T90 and cryo hops, so that really is one tasty tropical beer.
Available in 0,5L cans.
This item is available in Slovenia and Austria. Unfortunately there are legal limitations on shipping alcohol to all other countries. However we can still ship non alcohol items to this countries.  We are very sorry. Thank you for your understanding.
VAT is included.