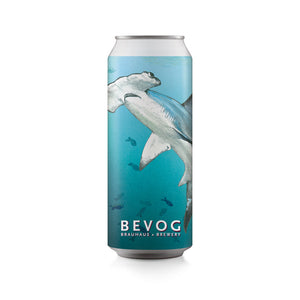 SCALLOPED HAMMERHEAD SHARK
Regular price
€4,30
Sale price
€6,10
Belgian rye IPA 7 % Alc.
A wonderful beer style that deserves more attention, again.
Fruity and spicy at the same time, rich but bitter in the end. This beer shows how simplicity can be complex and beautiful. German pilsner malt, raw rye, Australian galaxy hops and a Belgian yeast. Citrus, sweet fruits, typical spicy and fruity Belgian aromas, berries and dank hop presence will fill your nose and mouth. Sweet on beginning and bitter in the end.
Cheers!🍻

Available in 0,5L cans.
This item is available in Slovenia and Austria. Unfortunately there are legal limitations on shipping alcohol to all other countries. However we can still ship non alcohol items to this countries.  We are very sorry. Thank you for your understanding.
VAT is included.