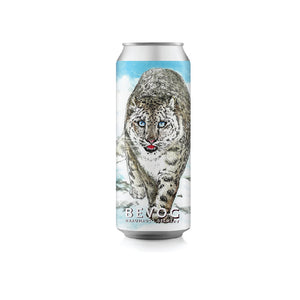 SNOW LEOPARD - Double Coconut Imperial Stout 🥥 🥥  alc. 9,6%
This fluffy, creamy, silky and smooth coconut Imperial Stout is a huge, round, dark chocolate Imperial Stout double-charged with sweet, hand toasted coconut.
Life is sweet, purr it up!

This beer comes in new Bevog special editions series, called "Extinction is forever". The extinction of EVERY species is an irreversible loss. 😿  With every extinct animal we lose the biological richness, diversity and balance of the ecosystem on planet Earth. Humans could be next. We need to act now! Snow leopards play a key role as both top predators and as an indicator of the health of their high-altitude habitat.
Hunting, habitat loss and retaliatory killings are the main reasons this big cat is under threat.
This item is availible in Slovenia and Austria. There are unfortunately legal limitations on shipping alcohol to Austria and Slovenia only. 
For other countries we can ship just all non alcohol items. Thank you for understanding.

VAT is included.