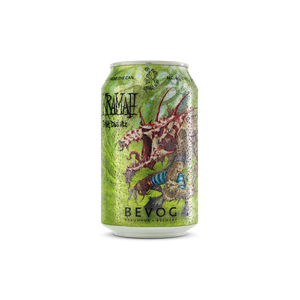 Kramah, our regular IPA which shows off its hops muscles. Kramah has an insane dose of highly fruity, aromatic hops, which gives the beer a strong aroma of mango, lychee, citruses and a bunch of other tropical fruits.

The taste continues along this manner, then the elder components reveal themselves and continue into a bitterness that reminds one of biting into a fresh, juicy grapefruit. A very simple, yet effective combination of malts provides enough support so the bitterness does not rip out your tongue.
This item is available in Slovenia and Austria. Unfortunately there are legal limitations on shipping alcohol to all other countries. However we can still ship non alcohol items to this countries.  We are very sorry. Thank you for your understanding.
VAT is included.