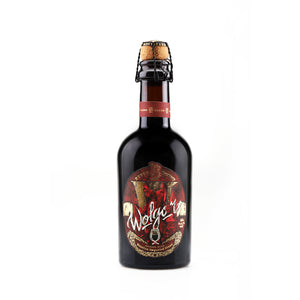 Wolgor

Barrel Aged Russian Imperial Stout 11,4 % alc.

Wolgor name first came up in 2016 and this was about a year after we started to play around with barrel aged imperial stouts. After Barrel aged barleywine - Hagger the bar was set very high and to keep up with this level was not so easy. We dumped quite some barrels, but the best thing in life is to know how to learn from mistakes.

And here it is.

Creamy, chocolate, roast, coffee, dry fruits, vanilla, coconut, oak, bourbon, salty, rich, big, round, crazy are just few words to describe this beer.

As it goes for any heavy beer, love it slowly, play with it in the mouth and try to detect all of the goodness.

All the work, patience and the wait has been totally worth it.

Magic.✨

 

This item is available in Slovenia and Austria. Unfortunately there are legal limitations on shipping alcohol to all other countries. However we can still ship non alcohol items to this countries.  We are very sorry. Thank you for your understanding.